Profile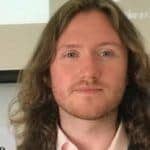 Trystan Leng
Curriculum Vitae
Education:

School: Trinity Academy in Edinburgh (2005-2011), Undergraduate: University of Glasgow (2011-2015), Postgraduate: University of Warwick (2016 -)

Qualifications:

Advanced Higher: Maths, Chemistry, Physics, Higher: English, History, an undergraduate degree in maths and philosophy, and a postgraduate degree in mathematics of systems

Work History:

I've worked as a research assistant, and volunteered as a teaching assistant

Current Job:

PhD student

Employer:
Favourite thing to do in my job: I like to learn new things.

About Me

I'm an easy going guy from Scotland, who loves to travel.

Read more

I am from Scotland, but now live and work in England. I grew up and went to school in Edinburgh. After school I moved to Glasgow to study maths and philosophy at university. After my degree I knew I wanted to continue doing maths, but I also wanted to do something I knew would help people. So I moved to Warwick University to study and research infectious diseases, which is where I am now.

I spend most of my free time watching Netflix, seeing friends, playing games, and eating food.  I'm a Manchester United fan, but don't hold that against me. I love to travel – my favourite places I've visited are Cambodia and Vietnam. I don't take life too seriously.

My Work

I use maths to study how sexually transmitted infections spread through populations, and how best to control them.

Read more

I work at the University of Warwick, and I use maths to study how sexually transmitted infections, known in short as STIs, spread. In particular, I'm interested in how people's behaviour affects the spread of STIs.

STIs are spread from person to person by sexual contact. How quickly STIs spread depends on peoples' sexual behaviour, such as how many new partners a person has in a year. My research tries to figure out what makes STIs spread quickly, and how people's behaviour affects how they should be controlled.

I try and answer these questions by making 'mathematical models'. These are simplified versions of disease spread in the real world, which can be 'simulated' on a computer. Running simulations with different features, like different partnership rates, allows us to see what effect they have on disease spread.

My Typical Day

I spend a typical day using simulations to answer questions about the spread of STIs.

Read more

10am – Arrive at my office.

10-11am – Read new research papers to make sure I'm up to date with what other researchers are doing in my area.

11-12pm – Meet my supervisor, or another researcher, to discuss any results or research problems I have, and to get new ideas about what sort of questions we should try and answer next.

12pm-1pm – Eat lunch. Take a walk. Unwind.

1pm-2pm – Write and improve computer code that simulates the spread of diseases.

2pm-3pm – Use the computer simulations to answer questions about disease spread. For example, I might be interested in how the rate of break-ups affects the spread of sexually transmitted infections.

3pm-4pm – Write up the results I find, and make graphs to support my findings.

4pm- Go home. Relax.

What I'd do with the prize money

Start an outreach programme, visiting schools to tell people about how maths and STIs are linked.

Read more

STIs are on the rise across the country. Particularly affected by this are young people – most new STI diagnoses are from people aged 16 to 24. I would spend the money on an outreach program to schools, informing young people about the rise of STIs, and the research being done into their spread by mathematicians. I would look to do this in partnership with a student-led sexual health charity, who would offer practical advice and information about what young people themselves can do to stop the spread of STIs.

My Interview

How would you describe yourself in 3 words?

Relaxed. Happy. Optimistic.

What's the best thing you've done in your career?

This Summer I gave a talk at an international conference in Lisbon, Portugal, which I really enjoyed.

What or who inspired you to follow your career?

The book Chaos by James Gleick convinced me I wanted to go into research.

What was your favourite subject at school?

I loved maths (and I still do!)

What did you want to be after you left school?

I had absolutely no idea - I just wanted to have fun.

Were you ever in trouble at school?

Wasn't everyone?

If you weren't doing this job, what would you choose instead?

I'd like to work in a zoo actually.

Who is your favourite singer or band?

Abba are the best band of all time, that's not up for debate.

What's your favourite food?

Pasta.

What is the most fun thing you've done?

A few years ago I travelled to Vietnam. We spent one day abseiling down waterfalls. It was brilliant.

If you had 3 wishes for yourself what would they be? - be honest!

1. To be a morning person 2. To be more organised 3. To be a better singer

Tell us a joke.

I wanted to be a professional scarecrow, but I wasn't outstanding in my field.
---
---