Profile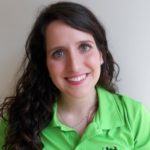 Raquel Medialdea Carrera
Today, I am working with an Epidemic of Tuberculosis and HIV!
Curriculum Vitae
Education:

School: My local school in Gijón (Spain). BSc Biotecnhology - University of Oviedo (Spain) Masters Translational Medicine at the University of Glasgow Master in Infections and Global Health at the University of Liverpool; PhD at the University of Liverpool

Qualifications:

Science A levels ; Undergraduate (BSc), two Masters and a PhD

Work History:

Public Health England (Rapid epidemic response team); teacher

Current Job:

Field Epidemiologist

Employer:

European Centre for Disease Control (ECDC) – An European Agency for the control of Epidemics.
I am based at the Infectious Disease and Control Unit in atthe Department for Health Regulation
Health Promotion and Disease Prevention of Malta
Favourite thing to do in my job: Finding how an epidemic started and controlling it 🔎

About Me

I have lived in 10 different countries in the last 8 years and I am fascinated about virus! 🦠

Read more

I am a happy, enthusiastic epidemiologist.

I love travelling, hiking, running, playing badminton, reading, dancing and meeting my friends 🙂 🏃‍♀️
During the last 8 years, I have lived in 10 different countries and worked in 5 different continents!  🌍

I was born in a beautiful place in Northern Spain 🇪🇸 called Gijón. However, I have lived outside of Spain for almost 7 years now. In the UK 🇬🇧 I have lived in Belfast, Glasgow and Liverpool.

Through my work and travels, I became fascinated by other cultures and traditions and now I have friends from almost every country in the world! 🗺️😊

My Work

Epidemiologists fighting infectious Diseases! 🔎 💪

Read more

 

I work as a field epidemiologist which means that my job is to be a "detective" of infectious diseases and epidemics . When an outbreak starts, I conduct an investigation to find how it started (the source) and we try to stop it and preventing from it to happen again.

I have worked in Sierra Leone 🇸🇱 in an Ebola Treatment Centre during the largest Ebola Virus epidemic in history (2014/2015).

I have worked for 2 years in Brazil 🇧🇷 during the Zika Virus Epidemic. I focussed my PhD in understanding better the Zika Virus Epidemic in South America.

I have worked in Southern India  🇮🇳 (Bangalore) trying to investigate an epidemic that was causing many children to die due to neurological disease such as encephalitis.

I currently work for the European Union 🇪🇺, for a centre called the European Centre for Disease Control (European CDC). I am based in Malta and I travel around Europe and other continents every few months.

I believe that working in public health with epidemics is my way of helping to make the world a better place! 🌍💚

My Typical Day

I do everything an epidemics detective would do 🕵️‍♀️: identify the epidemic, interview the patients, investigate the ways the disease was transmitted and control the spread of the infectious disease 🦠

Read more

A typical day when there is an outbreak in Europe:

I will gather all the information about the bug, the patients infected and the possible way they got infected with the bug. Then, we try implementing ways of controlling that infection. 🕵️‍♀️

For example, last week there was an epidemic of a virus called Norovirus in a ship. We had to interview the patients, isolate them in cabins in the ship and change the way they were serving food and cleaning.

A typical day during epidemics such as Ebola:

I was working in a special hospital for Ebola patients. We had to wear special clothes that are called Personal Protective Equipment. Patients would arrive at the hospital suspected of having Ebola and we had to diagnose them and isolate them. If a patient was positive, we then had to find their "contacts". This is called contact tracing. Contacts of Ebola patients may be "incubating" Ebola and need to be isolated in quarantine. 🕵️‍♀️

When there is no urgent epidemics, I do research trying to understand how to prevent and control future epidemics. I communicate our findings in conferences, meetings and schools and I teach at University.

What I'd do with the prize money

Bringing the "OUTBREAK GAME" to schools and science museums

Read more

The Outbreak game is a show in which a group of children (or adults) play together with the objective of stopping an EPIDEMIC that is occurring in the city!!

A series of clues are given including the main characteristics of various diseases and epidemics, possible treatments, routes of transmission, etc.

Then, the teams, together, need to learn how to interview patients, conduct contact tracing of suspected cases and learn how to treat, control and prevent further epidemics!
Some of the epidemics I will teach about will be: Zika Virus, Ebola, legionnaires disease, the flu, etc.

I will bring this game to several schools with children 10-18 years old. We will also organize a session for families in the Science Museum!

Let's make everyone take part in the Outbreak Game! 🙂

My Interview

How would you describe yourself in 3 words?

Adventurer, happy and sociable

What's the best thing you've done in your career?

Help tackling Ebola Virus in Africa

What or who inspired you to follow your career?

Wanting to help fighting diseases

What was your favourite subject at school?

PE and Maths

What did you want to be after you left school?

a happy person and... a Scientist

Were you ever in trouble at school?

Yes! So many times!! My teachers complained because I spoke too much to my friends instead of paying attention. Also, we sometimes skipped lessons

If you weren't doing this job, what would you choose instead?

To be a humanitarian worker in South America

Who is your favourite singer or band?

A Spanish band: La Oreja de Van Gogh. A British Singer: Ed Sheeran

What's your favourite food?

Mango and Chocolate

What is the most fun thing you've done?

Performing in a show being the character of a virus

If you had 3 wishes for yourself what would they be? - be honest!

1) Travell all over the world; 2) Help reducing poverty in the world; 3) Spend more time with my family and friends

Tell us a joke.

Two blood cells met and felt in love. Unfortunately,it was all in vein.
---
---