Profile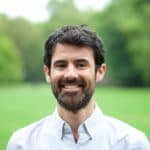 Andy Guise
Curriculum Vitae
Education:

My local school in Tadcaster. Uni of Sheffield for my first degree, then the School of Oriental and African Studies in London for a masters in development studies. My PhD was at the London School of Hygiene and Tropical Medicine.

Qualifications:

BSc, MSc, PhD

Work History:

I worked for a charity focused on HIV for a little while, and also for small bits in the UK Government in the Department for International Development. Mainly though I have done research at Universities in London - I am now at King's College London - and also worked at University of California San Diego.

Current Job:

Lecturer in Social Science and Health

Employer:

King's College London – in the School of Population Health and Environmental Sciences
Favourite thing to do in my job: talking about some of the big issues in our society right now

About Me

social scientist working on inequalities

Read more

I live in London right now, although I was born and grew up near York. I am oddly proud of being from the north (it will come up in most conversations), but am now also a proud Londoner. I have moved around the UK and the world doing my work (I have so far been to over 40 countries – favourites: Senegal, the USA, Italy). My partner is half-German, half-American (also a bit Slovak, maybe a little Irish too). I am trying, and struggling, to learn German. My single biggest claim to fame is that Harry Potter/Daniel Radcliffe once did a magic trick for me (a card trick – my friend wasn't impressed).

My Work

research and teaching on inequality, health, homelessness

Read more

I'm a social scientist – I am interested in how people get along together, in society (or not). And how the 'structures' in our society (things like racism, sexism, poverty) influence our health. I teach medical students and public health students about the need to consider these social processes when they work with people; as an example of this – things like asthma can be linked to bad housing and pollution, if we just give people an inhaler we are only helping a bit, we need to also address the bigger causes.

My research right now is around experiences of homeless and ill-health. You'll probably have seen in the news that homelessness is on the rise in the UK. It is a big issue. And it is really bad for your health. The average age of death for a woman sleeping rough in the UK is 43, and for a man it is 47 (they are not mistakes, they are really that low). I try and help think about what health services we can provide to respond to that, and also to think about the causes of homelessness, and how we as a society respond to these challenges.

My Typical Day

A lecture with medical students, then some study of data collected with people out on the streets

Read more

Difficult to say there is a typical day. But a day can include things like teaching medical students – whether a lecture, or running a seminar – and preparing for these. A lot of my time is spent on research. So I am either out in London interviewing people at places like Groundswell, a charity I work with, or I am in my office working through the data I have collected. A big part of my job is writing reports and papers, for other scientists, for government, for people running health services, so I will likely be doing a bit of that too. And reading.

What I'd do with the prize money

make a comic

Read more

A big problem in the UK right now is stigma and discrimination against people who are poor, and especially the homeless. Completely unfair. And this reflects how our society often misunderstands what is going on. For example: people blame people living on the streets for it being 'their fault' or 'their choice' – no, it almost always isn't. I want to help by coming up with some creative work to make people think again. A bit like this stuff: http://www.actwithlove.co.uk/woe-digital-comic.html. Which I think is amazing. I want to use the funds to work with an artist (if you're an artist send me your ideas!) to produce something that will make people think again.

My Interview

How would you describe yourself in 3 words?

serious social scientist

What's the best thing you've done in your career?

Changed peoples minds on what causes health inequalities (and I had an office next to the beach so I could surf after work)

What or who inspired you to follow your career?

So many people. But they all had a passion to do their bit to make things a little bit better.

What was your favourite subject at school?

Geography. It is about people. And people are fascinating.

What did you want to be after you left school?

I still don't know.

Were you ever in trouble at school?

Nah, not really. The odd stupid thing, but rarely trouble. Boring I know.

If you weren't doing this job, what would you choose instead?

An architect or a farmer. It depends on the weather.

Who is your favourite singer or band?

Last gig I went to was iron and wine, maybe him? I follow the radio and trust them to play me the good stuff.

What's your favourite food?

Pizza.

What is the most fun thing you've done?

Mountain biking or skiing. I wish I lived in the mountains (see 3 below).

If you had 3 wishes for yourself what would they be? - be honest!

1 live a long time (to see the world get a bit better), 2 be happy, with 3 my girlfriend, family and a pet dog on a small farm.

Tell us a joke.

What is brown and sticky? A stick.
---
---